About Us
We Work Closely with Customers to Bring their ideas to Life
Welcome to Pinnacle Prime Construction
Pinnacle Prime is pioneer in setting a new pathway in creation of Residential, Commercial and Industrial constructions. We are dynamic engineers who want to change the way construction business is being looked at and firmly believe that any construction project must meet the engineering requirements as it involves human lives. Customer satisfaction is our mission, we ascertain our clients the best engineering and construction services always.
Our valuable customers have always vouched for our consistent track record in delivering value through the application of knowledge, professional skills and technology.
Our elite customers are from real estate, business establishments, industrial establishments, contractors and individuals. We cater to the needs of one-n-all whether it is plan based requirements, innovative or economical construction solutions. We at Pinnacle Prime have the potential to fulfill your varying needs with our combination of knowledge, professional skills, and technology.
Ever since we started our operations we have progressively enhanced our customer base with the help of our committed team. We use high quality materials with latest technology and the process flow which we follow results in quality strong structures
In a very short span of time, the company has gained high state of reputation by proving its reliability, quality of work, timely completion of projects and optimum utilization of man & machine power
About Management Team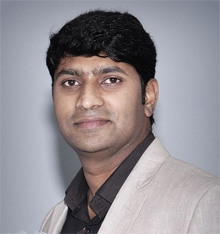 Ravi Chandra
CEO
"My mission is to combine innovation and best practices to maximize the takeaway values for our clients and stakeholders".
Ravi is dedicated in bringing best practices in construction industry. At Pinnacle Prime, Ravi heads up marketing, relationship building, business development and project management. In this capacity, he leverages almost 10 years of experience working with high-growth companies to ensure that Pinnacle Prime's services and solutions provide clients with superior efficiency and extract high worth from projects.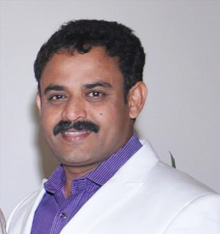 Mohan Kumar
Managing Director
"Quality service is the inherent value that drives everything we do. We keep our standards high and remain client focused."
Mohan leverages the most effective and efficient processes to ensure that quality service standards are maintained consistently with each client. Leveraging over 15 years of projects execution experience in construction domain. Mohan is responsible for overseeing Pinnacle Primes team of projects, ensuring the highest level of quality execution in place at all areas of client engagement.
Our Vision
The Company continues to move forward in becoming the leading Engineering and Construction firm in India by consistently delivering projects that meet international standards.
Our Mision
To undertake the engineering and construction business with a focus on becoming the cost leadership while excellence in every aspect to meet customers' stringent requirements regarding quality, on-time delivery, safety and environmental concerns.
To develop an effective management, perpetual development of the organization and instilling work ethics in all personnel.
To build value for the organization in order to become a unique and distinct firm.
To remain focused on controlled organizational growth and recognizing those who contribute to this growth.
Our Future
With our philosophy, values, and mission firmly in place, we are targeting controlled growth and sustained profitability in the future. Our responsibility to our clients, employees and shareholders remain the principal focus of our operations and is defined by our corporate values.
Corporate Values
To further develop our corporate strengths we have established a corporate mandate to maintain strong core values that truly reflect the company's philosophy.
Having stood the test of time, transparency and good corporate governance remain our top agenda.
1. People
At Pinnacle Prime, we recognize the value of our people and continually strive to develop human resources. We recruit knowledgeable and highly skilled professionals while providing opportunities in training and self-development.
2. Commitment
Pinnacle Prime's commitment to deliver quality projects and services has resulted in the company's acceptance as one of the leading engineering and construction firms. Our well-defined understanding of client specifications and their requirement for a timely delivery, has served as the principal foundation for our acceptance as an industry leader.
3. Integrity
Over the years, we have gained a reputation for integrity and trust from our customers. Our commitment and drive for success has built a solid base of satisfied customers who continue to use our services time and again. Pinnacle Prime's integrity speaks for itself and a legacy of past projects has ensured continued success while opening doors for future opportunities
4. Adaptability & Flexibility
Understanding our clients has given us the opportunity to adopt various engineering requirements to meet project demand. This includes the flexibility to adjust construction specifications when necessary. All of our projects are custom built and tailored to meet specific requirements; this adaptability and flexibility are key factors that have encouraged our clients to return to Pinnacle Prime for their most important projects.
5. Continuous Learning
At Pinnacle Prime, learning is ongoing. We believe in integrating the latest in construction and engineering technology to ensure that our projects are not compromised by disruptions or obsolescence.
6. Trust
With decades of construction and engineering expertise under our belt, Pinnacle Prime has earned the trust and support of clients.
7. Customer Satisfaction
At Pinnacle Prime our work is never complete without the final nod of approval from our clients. Construction and engineering work is processed through stringent quality control measures and only after tedious inspection and tests is the project handed over to the client. We are committed to our clients' approval and our work is not complete until all specifications have been met.